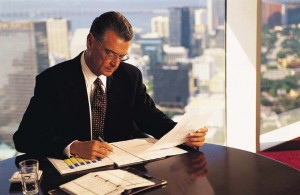 The victim of a motor vehicle accident often suffers serious physical and emotional injuries as a result of the collision. When a collision involves a tractor-trailer or other large truck the risk of severe, even fatal, injuries is increased dramatically because of the sheer size and weight of the truck. If you have been injured in a Michigan trucking accident, or are the surviving family member of someone killed in a trucking accident, you could be entitled to compensation for your injuries. One important question that must be answered though is " What is the deadline for filing a personal injury or wrongful death case after a truck accident in Michigan? "
Fortunately, the law does allow the victim of a trucking accident to pursue compensation from an at-fault party in the State of Michigan; however, the law also limits the amount of time a victim has to pursue that compensation. Known as a "statute of limitations", or SOL, these laws are intended to create a fair system of compensation for victims of personal injury accidents. Limiting the time a victim has to litigate a claim of negligence ensures that a defendant has a fair chance to defend the claims made against the defendant. When an extensive amount of time has passed since the alleged accident it becomes virtually impossible for a defendant to locate evidence and/or witnesses that can be used to defend the claims. Therefore, the law limits the timeframe within which a personal injury accident or wrongful death claim can be brought in the State of Michigan.
The statute of limitations in Michigan for most personal injury accident claims, including trucking accident claims, is three years. This means that if you fail to file a lawsuit in the appropriate civil court within three years from the date of the accident you will likely be forever barred from filing the lawsuit. The SOL for wrongful death arising from a trucking accident is also three years in the State of Michigan. Your lawsuit does not need to be resolved within the three year SOL period but it must be filed to protect your right to compensation.
If you have been injured in a Michigan trucking accident you may be entitled to compensation for your injuries. Contact the experienced Michigan trucking accident attorneys at Slusky and Walt, the American Benefit Experts, by calling 1-800-ABE-HELPS (1-800-223-4357) today to schedule your free consultation.

John Walt began practicing law in 1980 having graduated from the University of Michigan in 1977 and the University of Detroit Law in 1980. His practice areas have taken him to courts all over the state to Detroit, Flint, Saginaw, Bay City and points in between.

Latest posts by John Walt (see all)