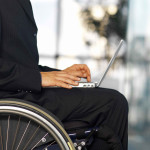 Disability can strike anyone at any time. If you suddenly find yourself unable to work because of a catastrophic accident or debilitating medical condition you may be entitled to financial assistance from either the Supplemental Security Income program (SSI), the Social Security Disability Insurance program (SSDI), or both. Understanding the difference between the two programs is essential if you plan to apply to either or both.
Both SSI and SSDI are federal benefit programs that provide a monthly monetary benefit to eligible participants. Both are funded and administered primarily by the Social Security Administration, or SSA. As such, both use the SSA definition of disabled which requires you  must not be able to engage in any substantial gainful activity because of a medically-determinable physical or mental impairment(s):
That is expected to result in death OR
That has lasted or is expected to last for a continuous period of at least 12 months.
Because it is a "needs based" program, eligibility for the SSI program is also based on your income and resources. In other words, you cannot have income or countable assets over the program limits to be eligible for SSI benefits.
Eligibility for the SSDI program, on the other hand, is not based on your income or resources. Instead, it is based on your pervious work history. To be eligible for SSDI you must have earned enough "work credits" over your lifetime to qualify. A "work credit" is earned by earning a certain amount of money each quarter, $1200 as of 2014. Up to four credits can be earned each year. The number of credits you need to qualify for SSDI depends on your age when you apply for benefits.
As a general rule, monthly SSDI benefits are greater than SSI benefits. In addition, if you qualify for SSDI benefits, certain family members may also qualify based on your eligibility. Your spouse and children, for example, may also qualify to receive a monthly check if you are approved for SSDI.
Although both SSI and SSDI are intended to provide financial assistance to disabled individuals, the application process can be cumbersome and difficult to navigate which is why many initial applications are denied. If you have questions or wish assistance with your application for SSI and/or SSDI in Southfield, contact our injury and disability attorneys today.