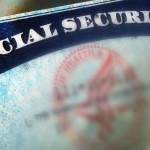 Most of us depend on our ability to work for a living in order to support ourselves and/or a family. What happens though, if you suddenly find yourself unable to work because of a debilitating injury or medical condition? Fortunately, in the United States there are several federal assistance programs that might be able to help. Social Security Disability Insurance, or SSDI, is one of those programs. Only an experienced SSDI attorney in Southfield can review your specific situation and provide you with an opinion as to your eligibility; however, a better understanding of Social Security Disability Insurance in Southfield and the basic eligibility guidelines is a good place to start.
The SSDI program is a federal program that is administered by the Social Security Administration, or SSA. The SSA also administers another similar program, Supplemental Security Income, or SSI. Although both programs offer monthly monetary benefits to eligible recipients, there are some significant differences in the programs. Most notably, SSDI typically provides a highly monthly benefit amount. Therefore, it makes sense to try and get an SSDI application approved before considering SSI.
To be eligible for SSDI you must meet the definition of "disabled" and you must have earned sufficient "work credits", or be the spouse of someone who did. The SSA defines "disabled", for purposes of eligibility for SSDI as:
You cannot do work that you did before;
We decide that you cannot adjust to other work because of your medical condition(s); and
Your disability has lasted or is expected to last for at least one year or to result in death.
Certain medical conditions presumptively meet the SSA definition of disabled while others require further analysis.
If your condition qualifies as "disabled" you must still have earned enough work credits to qualify for benefits. As a general guideline, you need 40 credits, at least 20 of which were earned within the last ten years. Up to four credits can be earned each year. As of 2014 you earn one work credit for every $1,200 of wages or self-employment income. If you are young when you apply for SSDI the number of work credits required to qualify may be less than the typical 40 required of older workers.
The amount of your monthly benefit will also depend on your work history up to a maximum of $2,642 a month as of 2014. If you qualify for SSDI, your spouse and/or dependent children may also qualify based on your eligibility.
Navigating the SSDI application system can be difficult and time consuming. If you think you may qualify for SSDI benefits, contact an experienced Southfield SSDI attorney right away to assist you with your application.

John Walt began practicing law in 1980 having graduated from the University of Michigan in 1977 and the University of Detroit Law in 1980. His practice areas have taken him to courts all over the state to Detroit, Flint, Saginaw, Bay City and points in between.

Latest posts by John Walt (see all)