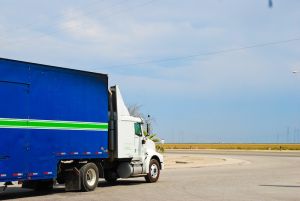 In the United States we continue to depend heavily on the trucking industry to move goods and merchandise from point A to point B. As a result, the nation's highways and roadways are typically saturated with tractor-trailers at any given time of the day or night. Unfortunately, this also means that large trucks are frequently involved in collisions – often with tragic results. One common cause of trucking accidents is driver fatigue. Despite the Hours of Service Rules, or HOS rules,  for truck drivers imposed by the U.S. federal government, truck drivers often continue to drive when they are too tired to be behind the wheel. If you have been injured in a Michigan trucking accident, or have lost a loved one to one, a better understanding of the HOS rules may help you determine if the defendant was in violation of those rules and, if so, if that violation contributed to the collision.
Truck drivers make their living behind the wheel. Frequently, they are paid by the load or by the mile driven. This provides an incentive to drive more and drive farther. As far back as the early 1940s efforts were made to try and limit the number of hours a truck driver could drive without a sufficient rest period. Since then, various schemes have been implemented by the Federal Motor Carrier Safety Administration, or FMCSA, to ensure that truck drivers aren't driving while drowsy. The FMCSA is the federal agency responsible for promulgating and enforcing safety rules for the trucking industry in the U.S. The goal of the HOS rules is to ensure that truck drivers don't drive for too long at one time and don't spend too many cumulative hours behind the wheel each week. The most recent changes to the HOS rules took effect in July of 2013 and include the following provisions:
Limiting the maximum average work week for truck drivers to 70 hours, a decrease from the previous maximum of 82 hours;
Allowing truck drivers who reach the maximum 70 hours of driving within a week to resume if they rest for 34 consecutive hours, including at least two nights when their body clock demands sleep the most – from 1-5 a.m., and;
Requiring truck drivers to take a 30-minute break during the first eight hours of a shift.
Truck drivers who violate the HOS rules can be fined and/or have their Commercial Driver's License (CDL) suspended or revoked for multiple violations. Trucking companies that allow, or even encourage, drivers to ignore the HOS rules can also be fined or lose their license to operate.
A violation of the HOS rules is not, per se, proof of negligence on the part of a truck driver involved in a collision; however, it can certainly be evidence that the driver was driving while fatigued which may have caused, or contributed to, the collision.
If you have been injured, or lost a loved one, in a Michigan trucking accident, contact an experienced Michigan trucking accident attorney right away  to determine what legal options you may have.

Howard Slusky is a licensed attorney with the State of Michigan with professional association memberships with the Workers' Compensation and negligence section of the State Bar of Michigan, Michigan association for Justice, and the National Organization of Social Security Claimants' Representatives.

Latest posts by Howard Slusky (see all)