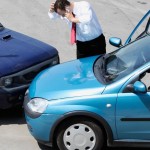 If you have been injured in a motor vehicle accident in Southfield, Michigan, you may have suffered more than just physical injuries. Chances are good that you also suffered emotional trauma as well as financial hardship as a result of the accident if it was more than a fender-bender. Exactly what damages you are entitled to be compensated for will depend on a number of factors.
Michigan is a "no-fault" automobile insurance state. Although the no-fault laws are complex, in essence this means that your own insurance policy will be responsible for compensating you for your medical expenses and lost wages up to a point without regard for who was at fault in the collision. The idea behind no-fault laws is to reduce the number of actual lawsuits filed in motor vehicle accidents when the parties are not seriously injured. The advantage to no-fault insurance is that you do not need to prove fault on the part of another party to be entitled to compensation for certain damages. The disadvantage is that the type and extent of compensation available to you under no-fault insurance is limited. Specifically, compensation for pain and suffering is not available through no-fault insurance.
That does not mean pain and suffering damages are not available. It means that they are not available through your own no-fault insurance policy. Pain and suffering damages, as well as additional compensation for economic damages (medical bills, lost wages etc.) can be recovered through a traditional personal injury lawsuit; however, your injuries must meet the statutory threshold before you can pursue a traditional personal injury lawsuit against the at-fault driver. Michigan law restricts claims for pain and suffering unless the impairment has affected "the person's general ability to lead his or her normal life."
If you have been injured in a Southfield auto accident, consult with an experienced Southfield personal injury accident attorney as soon as possible. Only an experienced attorney can evaluate the unique facts and circumstances of your collision and subsequent injuries to determine if you meet the threshold required to pursue a traditional personal injury lawsuit. Your attorney can also help you file any relevant first party claims with your own no-fault insurance provider.