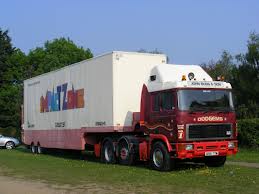 Any motor vehicle accident can have tragic results; however, a collision with a tractor-trailer or other large truck is more likely than most to cause serious injuries to the occupants of the vehicles involved in the crash. With this in mind, the United States federal government heavily regulates the trucking industry. If you are injured in a trucking accident it may be helpful to your lawsuit to know if the truck involved in the accident was in violation of any of these trucking rules and regulations.
In the U.S., the Federal Motor Carrier Administration, or FMCA, is responsible for making safety rules and regulations that apply to large trucks and busses and enforcing those rules. As part of the Department of Transportation, the FMSA, works hard to try and keep America's roadways as safe as possible for those who travel those roads. FMCA rules and regulations are voluminous and cover everything from required safety inspections to eligibility to hold a commercial driver's license to Hours of Service rules that dictate how long a truck driver is allowed to remain behind the wheel without a rest period. To stay in business, trucking companies must abide by the FMCA rules. Likewise, to hold a commercial driver's license, or CDL, a driver must also abide by the rules. A driver and/or trucking company found to be in violation of the FMCA rules and regulations faces anything from a fine to being taken out of commission.
When a tractor-trailer is involved in an accident, negligence, or fault, must be determined. Not all accidents involving a large truck are caused by the driver of the truck. For an injured motorist or passenger to be entitled to compensation after a trucking accident though, the injured party must prove that someone else caused, or contributed to, the accident. Violating a federal safety rule does not alone prove that a truck driver or trucking company was at fault in an accident; however, it is often an indicator of negligence, or fault, in an accident. For example, if the truck driver was in violation of the "Hours of Service" rules it could indicate that the driver was driving drowsy, a common contributing factor in trucking accidents.
If you suffered injuries in a Michigan trucking accident and you believe the truck was at fault in the accident, contact an experienced Michigan trucking accident attorney right away.